TheBookSearch (aka DieBuchSuche) - the search engine for all books.
All books for 9788491531265 - compare every offer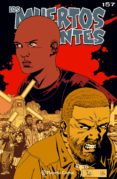 Los Muertos Vivientes #157 (ebook)
(?)
ISBN:
9788491531265 (?) or 8491531262
, in spanish, Grupo Planeta, New
From Seller/Antiquarian
ha Llegado El Momento. Las Fuerzas Se Alinean. La Guerra Ha Empezado. ¿se Perderá Todo Lo Que Ric
Seller order number: 5939897
Category: e-Book, Ebook, e-Book
Data from 10/02/2017 22:02h
ISBN
(alternative notations): 84-9153-126-2, 978-84-9153-126-5
9788491531265
Find all available books for your ISBN number 9788491531265 compare prices fast and easily and order immediatly.
Available rare books, used books and second hand books of the title "Los Muertos Vivientes #157 (ebook)" from Kirkman Robert are completely listed.
ryan hunter anna katmore pro fide catholica