TheBookSearch (aka DieBuchSuche) - the search engine for all books.
All books for 9788417059033 - compare every offer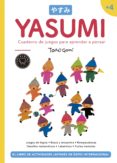 ISBN:
9788417059033 (?) or 8417059032
, in spanish, Les Punxes Distribuidora, New
From Seller/Antiquarian
En Este Cuaderno Encontraréis Más De 30 Juegos Mentales Para Niños Con Los Que Aprenderán A Imaginar
Seller order number: 5563766
Category: Libros, Libro
Data from 10/03/2017 00:56h
ISBN
(alternative notations): 84-17059-03-2, 978-84-17059-03-3
9788417059033
Find all available books for your ISBN number 9788417059033 compare prices fast and easily and order immediatly.
Available rare books, used books and second hand books of the title "Yasumi 4" from Gomi Taro are completely listed.
periodensystem pocketcard mein zauberwald johanna basford