TheBookSearch (aka DieBuchSuche) - the search engine for all books.
All books for 9788408172796 - compare every offer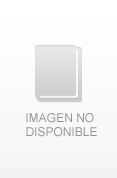 ISBN:
9788408172796 (?) or 8408172794
, in spanish, Logista Libros S.l. New
From Seller/Antiquarian
Un Viaje Por 24 Islas Que En Su Día Se Consideraron Reales Pero Que Ya No Están En Los Mapas Porque
Seller order number: 5806181
Category: Libros, Libro
Data from 10/03/2017 01:53h
ISBN
(alternative notations): 84-08-17279-4, 978-84-08-17279-6
9788408172796
Find all available books for your ISBN number 9788408172796 compare prices fast and easily and order immediatly.
Available rare books, used books and second hand books of the title "Islas Des-conocidas" from Tallack Malachy are completely listed.
wie helfe ich mir selbst mz freundschaftsbänder vorlagen