TheBookSearch (aka DieBuchSuche) - the search engine for all books.
All books for 9788408140092 - compare every offer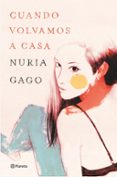 Cuando Volvamos A Casa
(?)
ISBN:
9788408140092 (?) or 8408140094
, in spanish, Logista Libros S.l. New
From Seller/Antiquarian
Núria Gago Nos Sorprende Con Una Novela diferente Llena De Sensibilidad Y Emociones En la Que Los
Seller order number: 2512482
Category: Libros, Libro
Data from 10/03/2017 01:56h
ISBN
(alternative notations): 84-08-14009-4, 978-84-08-14009-2
9788408140092
Find all available books for your ISBN number 9788408140092 compare prices fast and easily and order immediatly.
Available rare books, used books and second hand books of the title "Cuando Volvamos A Casa" from Gago Nuria are completely listed.
hölle hürtgenwald tokastudent buch